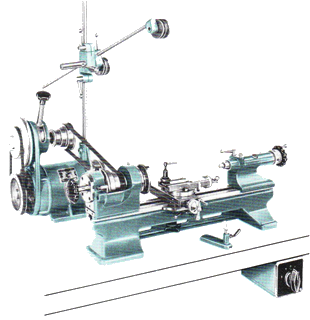 Schaublin lathes are famous throughout the machine tool industry for their precision and build quality. In particular the small precision plain lathes, models 70 and 102, have a very strong following throughout the horological and instrument making community. These smaller machines are perfectly suited to their task, and have an enormous range of accessories that make the machines the ultimate in flexibility and versatility. These machines and their accessories often command very high prices and attract the collector and user alike.
The larger screw-cutting lathes are also beautifully constructed and have a reputation of being virtually indestructible.
In the late seventies, in common with other manufacturers, Schaublin revised their range and redesigned many of their machines. The 70 escaped virtually unchanged but all the other lathes were squared up and rendered rather ugly and heavy looking.